Using the skills from the previous lessons that you have learnt. in your groups you will be expected to compose a full song using the 4 chord mash-up, beat-boxing and technology.

Steps for your project

Start with your 4 chord mash-up,

You will have to

Write lyrics and a melody for your own song.

Whilst incorporating

A 4 chord mash up

Beat-boxing

and using mobile technology or music programs

Stick to the same 4 chord structure. I - V - vi - IV - in the key of C that would be C-G-Am-F

You will be expected to submit a recording or a performance of your work.

Assign the roles in your group. You will want;

Beat-boxer
Singer
Instrument player (you can all play the ukulele)
Technology/ Recording

Follow these steps

Steps for your project

Start with your 4 chord mash-up - choose 2 or 3 songs

Incorporate your own song lyrics and melody into the mash-up




Add the beatboxing




Record it




Play around with any technology you might want to add




​Review and analyse your recording and performance.




Use the forum below to discuss any ideas you may have.
Powered by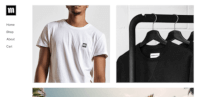 Create your own unique website with customizable templates.