To understand what it takes to be a musician




To understand the elements of music you have to learn to be musician




How many different types of musicians there are.

What is a musician? Discuss in groups for 5 minutes What is a musician. You will share your answers to the class.

What does a musician have to do? If not covered in the previous discussion. 5 Minutes and then report back to class.

If you work through the video watch this video too.




Homework:

Why do you think music is important?
Do you think anyone can be a musician?
What do you have to do to be a musician?
What types of musicians are there? What careers are there in music?

Submit your work on mangebac.
Powered by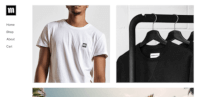 Create your own unique website with customizable templates.