Radio Jingle
Your aim is to create a radio jingle to sell your product.
---
What it must include

You need the name of your product.

It must include a slogan. The best slogans are 3 or 4 words. Like Mcdonalds, I'm loving it. Nike - Just do it. Loreal - Because you're worth it.

Make it interesting and dynamic

You can add your own instruments over the top of the backing track. If you do, use the C Pentatonic scale

Jingles for download

The Backing tracks to choose from

You may want to include

Product Name
Slogan
Price
Where you can buy it from
Health Benefits


Good luck
Powered by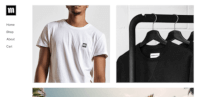 Create your own unique website with customizable templates.