Learning Objective,

To learn the song Wimoweh
To understand part singing in African Music
To understand how to work together as a group.

As a class we will learn the song Wimoweh. Some of you will perform on the Ukulele's Some of you will perform the main melody of the music. Some will perform the backing. Others will perform the ostinato patterns. Some of you will perform in a call and response pattern. Some will be on percussion.


Powered by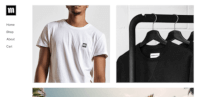 Create your own unique website with customizable templates.